DUORO SERVICES Australia
ROTATOR VIDEO GALLERY
DUORO-3
On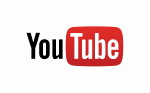 CLICK
 DUORO-3 YouTube Video Gallery
On the DUORO-3 video gallery page:-
You will see all the rotator related videos I have up loaded
Repairs, Rebuilds, Refurbished & Upgraded etc,
Plus New parts & other upgrades etc.
Also videos of Display Cut-Away rotators from CREATE, EMOTATOR & DAIWA.
Kur02 page updated 04/10/2020
I had to down size this page as it was becoming to big.
To view all my videos
Please Go To DUORO-3 YouTube Video Gallery via above link.